The Global Alzheimer's Association Interactive Network
The Global Alzheimer's Association Interactive Network (GAAIN) unites a diverse and geographically distributed network of data partners within a federated data platform designed to foster cohort discovery, collaboration and sharing. GAAIN represents the first open access, federated Alzheimer's disease data discovery platform of its kind. With GAAIN:
Researchers can discover clinical, genetic, imaging and other data collected across many independent studies; build cohorts and connect with GAAIN data partners.
Study investigators can meet data sharing objectives and develop new collaborations.
GAAIN is funded by the Alzheimer's Association and strives to further the association's goal of accelerating the development of Alzheimer's disease preventions, treatments and a cure.
FEATURES
Cohort Discovery
The GAAIN Cohort Scout lets you search through thousands of data attributes collected by GAAIN Data Partners and allows you to build, save and share cohorts.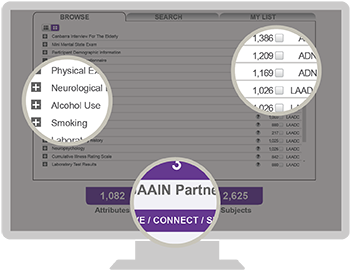 Create cross-study cohorts for Alzheimer's disease research
Browse or search GAAIN partner data sets to select attributes
Save or share your cohort with others and/or connect with GAAIN partners to obtain data
Data Visualization
The GAAIN Interrogator lets you visualize relationships between attributes in user-defined, cross-study cohorts.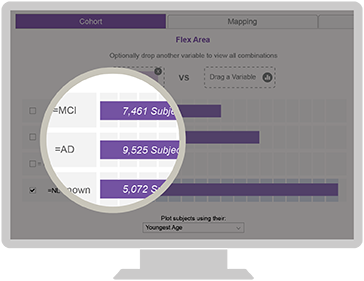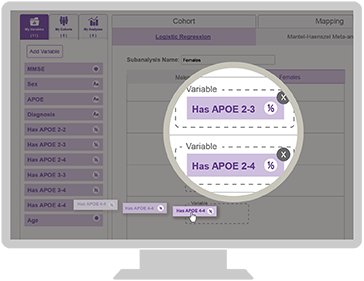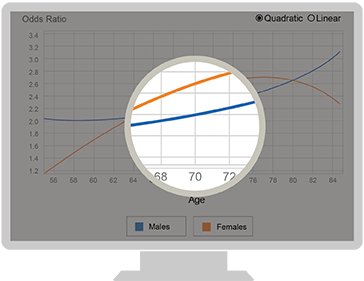 Visually explore data attributes and graphs showing distribution of data values
Dynamically define cohorts and visually explore the differences between them
Run preliminary analyses using variables and cohorts you've created
Learn more about GAAIN Data Partners and connect with those that meet your research goals
architecture
GAAIN allows researchers from around the world who have collected data on Alzheimer's disease and aging to participate in a collaborative effort of data sharing.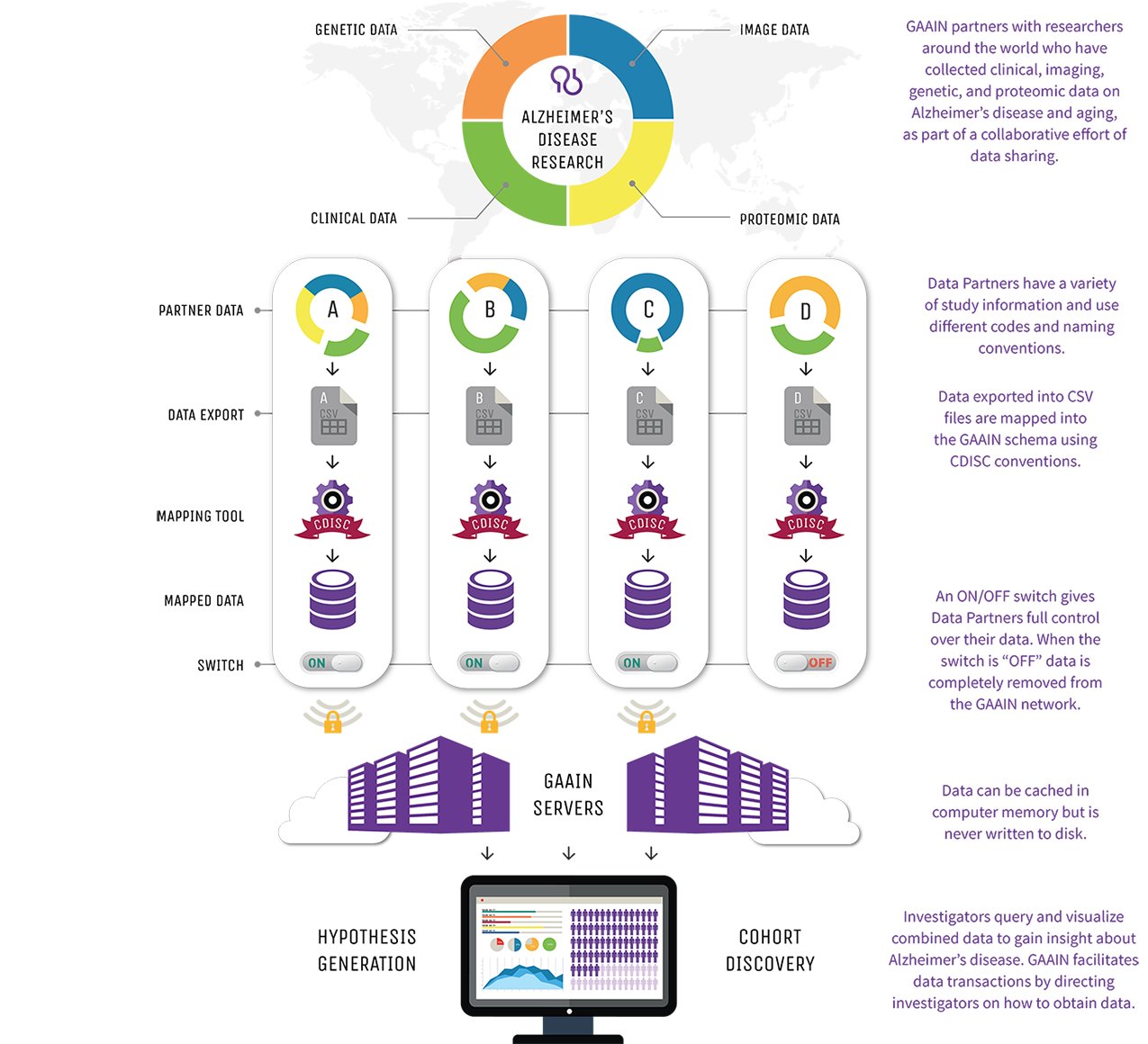 PARTNER DATA
Data Partners have a variety of study information and use different codes and naming conventions.
DATA EXPORT
Data exported into CSV files are mapped into the GAAIN schema using CDISC conventions.
MAPPING TOOL
MAPPED DATA
SWITCH
An ON/OFF switch gives Data Partners full control over their data. When the switch is "OFF" data is completely removed from the GAAIN network.
GAAIN SERVERS
HYPOTHESIS GENERATION COHORT DISCOVERY
Investigators query and visualize combined data to gain insight about Alzheimer's disease. GAAIN facilitates data transactions by directing investigators on how to obtain data.